Dental Tourism – Romania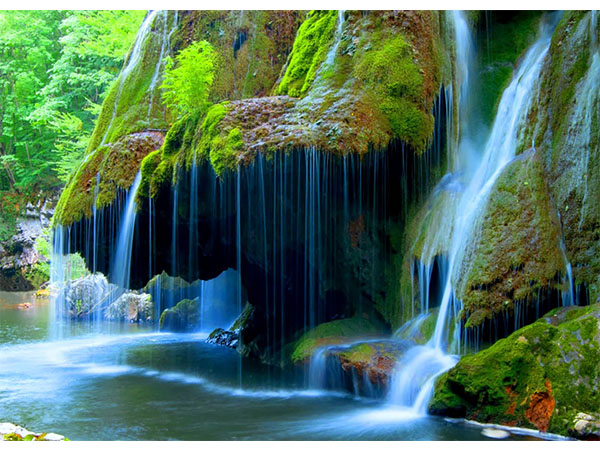 Country Profile
Romania is a sovereign state located in Southeastern Europe. It has an area of 238,397 square kilometers (92,046 sq. mi) and a temperate-continental climate. Bucharest is the capital and the largest city in Romania.
Following rapid economic growth in the early 2000s, Romania has an economy predominantly based on services, and is a producer and net exporter of machines and electric energy, featuring companies like Automobile Dacia and OMV Petrom. It has been a member of NATO since 2004, and part of the European Union since 2007. Strong majority of the population identify themselves as Eastern Orthodox Christians and are native speakers of Romanian, a Romance language. The cultural history of Romania is often referred to when dealing with Influential artists, musicians, inventors and sportspeople.
National Demographic
According to the 2011 census, Romania's population is 20,121,641. In October 2011, Romanians made up 88.9% of the population. The largest ethnic minorities are the Hungarians and the Roma. Other minorities include Ukrainians, Germans, Turks, Lipovans, Aromanians, Tatars, and Serbs.
The official language is Romanian, an Eastern Romance language similar to Aromanian, Megleno-Romanian, and Istro-Romanian, but sharing many features with other Romance languages such as Italian, French, Spanish and Portuguese. Romanian is spoken as a first language by 85% of the population, while Hungarian and Vlax Romani are spoken by 6.2% and 1.2% of the population, respectively. There are also native German speakers, Turkish speakers, as well as almost speakers of Ukrainian. English and French are the main foreign languages taught in schools. According to the 2012 Eurobarometer, English is spoken by 31% of Romanians, French is spoken by 17%, and Italian by 7%.
Romania is a secular state and has no state religion. An overwhelming majority of the population identify themselves as Christians. At the country's 2011 census, 81.0% of respondents identified as Orthodox Christians belonging to the Romanian Orthodox Church. Other denominations include Protestantism, Roman Catholicism, and Greek Catholicism. From the remaining population, 195,569 people belong to other Christian denominations or have another religion, which includes 64,337 Muslims (mostly of Turkish and Tatar ethnicity) and 3,519 Jewish. Moreover, 39,660 people have no religion or are atheist, whilst the religion of the rest is unknown.
Romania has a universal health care system, and total health expenditures by the government are roughly 5% of the GDP. It covers medical examinations, any surgical interventions, and any post-operator medical care, and provides free or subsidized medicine for a range of diseases. The state is obliged to fund public hospitals and clinics. The most common causes of death are cardiovascular diseases and cancer. Transmissible diseases, such as tuberculosis, syphilis or viral hepatitis, are quite common by European standards. In 2010, Romania had 428 state and 25 private hospitals, with 6.2 hospital beds per 1,000 people, and over 200,000 medical staff, including over 52,000 doctors. As of 2013, the emigration rate of doctors was 9%, higher than the European average of 2.5%.
Telecommunications
58% of Romanians use the internet. According to Acamai's Q42015 State of the Internet Report, the average peak connection speed for Romania is 73.6 Mbps, placing the country in 10th place in the world and 1st in EMEA. Broadband Internet service features a slight decline of 6.8%, while Wi-Fi and cellphone data plans are widely available and sometimes free of charge.
Romania has a modern telephone network of landlines and mobile (cell) phones. It's possible to receive and make direct international calls from anywhere in the country. Romania's country code is +40.
All Romanian landline numbers have 10 digits, consisting of a zero, plus a city code and the number. The formula differs slightly depending on whether the number is in Bucharest or outside of Bucharest. Bucharest numbers take the form: 0 + two-digit city code (21 or 31) + seven-digit number. Outside of Bucharest, numbers take the form: 0 + three-digit city code + six-digit number. Mobile phone numbers can be identified by a three-digit prefix starting with 7. All mobile numbers have 10 digits: 0 + three-digit prefix (7xx) + six-digit number.
Orange Romania is Romania's largest GSM network operator, the subsidiary of Orange SA. It is now fully owned by the France Télécom Group (who owns Orange SA), the biggest initial investor, who gradually increased its ownership.
Vodafone Romania is a Romanian mobile phone network operator. It launched in April 1997 as the first GSM network in Romania (although not the first mobile phone network). Until October 2005 (shortly after acquisition by Vodafone), it was known as Connex, after which it was rebranded Connex-Vodafone and in April 2006, the Connex name was dropped, the operator being simply known as Vodafone Romania, aligning itself with the global Vodafone brand.
Cosmote Romania, now known as Telekom Romania, is a Romanian mobile phone operator. It is the third largest mobile phone operator in the country, following Orange Romania and Vodafone Romania after surpassing Zapp Mobile. It has 6.6 million subscribers as of March 2011.
Digi.Mobil RCS&RDS is the largest Romanian cable and internet provider, offering nationwide satellite television, cable television, cable internet, VOIP, and 3G services. The company, which is based in Bucharest, Romania, was formed in April 2005 by the de jure merging of Romania Cable Systems (RCS) and Romania Data Systems (RDS) (the companies were under the same ownership from the very beginning and operating de facto as a single unit long before that).
English Literacy
Romania is 16th in a 70-nation global table, and 13th in a 27-nation European table, when it comes to English proficiency skills and the way its citizens manage to put them into practice in their social and professional relations. The data was included in the EF English Proficiency Index 2015, a survey that involved 910,000 persons from 70 countries and that proves the existence of a real correlation between English language proficiency and various indicators such as higher income or better quality of life.
Specialists from Qdays Educational Holidays, the survey's partner in Romania, state that the value of the common linguistic system is essential in the educational and professional environment of the immediate future, and large international educational centres are showing growing interest in young Romanians because of the ease with which they manage to put into practice their English language skills.
In this context, Qdays Educational Holidays Romania launches, starting in 2016, the "Romanian Children Act in English" international project that will feature 7 two-week international English language holidays in English language schools located in 7 cities from 4 countries, and educational programmes adapted to various age groups.
For the proper progress of its programmes, Qdays helps parents throughout the signing up and visa granting procedure and accompanies the pupils at their destination, having well-trained group leaders, in order for the whole experience to be as useful as possible. Registrations for the programmes have to be made in time, each group being limited in size. All the schools pupils can enroll in, visit the website for the details.
School System
Children start to attend kindergarten as early as three years old and can stay until they are six or seven years old. Unlike public kindergartens, many private kindergartens offer special programs such as foreign languages (especially English, French or German), sports, and dance programs. Children need to attend one year of kindergarten before entering public schooling. In kindergarten, minority students can start learning in their own maternal language. Public kindergartens are free, while private kindergartens are quite expensive for average families. Usually, children spend three to four hours a day in kindergarten. There are some public kindergartens which provide food (which must to be paid for), and after-lunch sleeping periods. Few kindergartens have all-day programmes; if they do most of these are private institutions.
Education in Romania is compulsory until the age of 16. In practice, given that most Romanians start school at the age of 6, the first ten years have been made compulsory by the ministry. Aside from the official schooling system, and the recently-added private equivalents, there exists a semi-legal, informal, fully-private tutoring system. Tutoring is mostly used as a supplement to help prepare for various examinations, which are notoriously difficult. Tutoring is wide-spread, and it can be considered a part of the education system.
This is the final step before enrolling to university. During high school, students choose a speciality: arts (philology, foreign languages), science (mathematics, informatics, and physics), military college, economic college or professional school.
Higher Education
There are 49 state Universities and 7 military universities controlled by the Ministry of National Education and 26 private universities. Accredited private universities may receive some state funding. There is a high level of autonomy in Romanian Universities, with curriculum, content, teaching methods and textbooks normally being set by individual departments or individual instructors. A number of Romanian Universities offer programmes taught entirely in English or French. These programmes include Medicine, Dentistry and Pharmacy. These are open to foreign students or Romanians who can demonstrate fluency in the appropriate language. These programmes are accredited and Romania has a good international reputation in Medical and Dental training.
There are six types of Higher Education Institutes (HEIs) in Romania, distributed between state institutions and private institutions. Romania has re-organized its tertiary education system to conform to the European Bologna Process and all students since 2005 have been studying in programmes that conform to the Bologna standards, which means three years length for most of university majors followed by another two years for master's degree and three years for the doctorate degree (Ph.D.).
University (Universitate) - These are the largest HEIs, offering a wide range of programmes, giving higher degrees in sciences and the professions, and carrying out both teaching and research activities; Academy (Academie) - Academies offer specialist training, usually in a single broad field such as Music; Polytechnical University (Universitate Politehnică) - Polytechnic training emphasizes training in technical and practical fields; Institute (Institut) - Institutes offer professional degrees in limited specializations. Training is usually a combination of study and practical experience; University College (Colegiu Universitar) - Colleges offer two or three year diplomas which cannot be used to enter higher levels of tertiary education. They may be autonomous institutions or sections of Universities; Postgraduate Schools - Some postgraduate programmes are offered in one of six Graduate Schools which are independent of the Universities.
Medical Education
Romanian higher academic institutions enjoy a well-deserved international reputation for providing high quality medical education and research programmes. The programmes of Medicine, Dentistry or Veterinary studies of Romanian Universities, with which Study Medicine Europe is affiliated, are part of Europe's most celebrated Medical Colleges and Universities. Besides lectures, taught courses and research assignments taught by renowned professors, students have the opportunity to work in teams with internationally acclaimed scientists, either in laboratories or at clinics and university-affiliated hospitals. What is more, Romanian University professors, be they tenured, adjunct or associates, rank among the best in the Balkans, if not in Europe, the vast majority of whom have a massive list of publications in international journals under their belt and are the recipients of numerous scientific awards. In tandem with regular courses, there are also distant-learning programs, as well as part-time study courses and internships. In addition, there also is a Student Exchange program for those wishing to continue their studies in Romania, whereby credits are counted cumulatively towards their Degree, in conjunction with the university registrar and academic calendar regulations. Finally, the quality of education is guaranteed through the national and EU system of regulation and guidelines, and all schools are internationally accredited.
It is not surprising therefore, in line with such an erudite spirit of academia that Romanian University libraries are massive, containing voluminous copies of nearly all notable international medical journals, periodicals and books, as well as copious references to key papers and limitless numbers of scientific volumes, never mind on-line sources made available to students. Better yet, tuition fees for Medical Schools range between £2,920-3,650 per annum.
More specifically, medical education in Romania, whether it concerns Bachelor's, Master's or PhD studies, is both offered by public (state-run) and private Universities. Medical Universities in Romania offer English and Romanian instructed programs in Medicine, Dentistry, Veterinary Medicine and Pharmacy. French instructed courses are offered in Medicine and Dentistry. Other programs in Romanian are: Nursing, Midwifery, Radiology and Medical Imaging, Clinical Laboratory, Physiotherapy and Rehabilitation, Dental Technique, Nutrition and Dietetics, Health Management and Pharmaceutical Assistants.
The Dentistry Profession
Dentistry is a 6-year English- or French-taught programme, leading to a Master's Degree in dental medicine. The curriculum aims to afford students with an optimal balance between theoretical and practical training. As such, Courses are grouped into two categories, each with a well-established focus on overall student preparation and professional stream: 62% stomatological courses and 38% medical, surgical and fundamental theory.
Moreover, from the 1st until the 5th year of studies, students are obliged to work in university affiliated hospitals, clinics or dentistry offices as part of their summer practice training for a minimum of 4 weeks (20 days, 8 hours/day = 160 hrs.), amounting to at least 800 hours over the span of five years. During their 6th year, students must take a number of integrated courses on complex oral treatment training and practical study and some that are pertinent to special and rare cases, besides the writing of a dissertation on a topic chosen with their instructor. Subjects in the curricula are structured in such a way so that their sequence is incremental, building on previous knowledge.
Dentistry skills and expertise is strictly aligned to EU requirements for dentistry qualifications. At the end of the programme, the student is evaluated by an exam, upon successful completion of which, he or she is awarded with title of Dentist (DMD). The exam consists of the following steps: two theoretical exams (Fundamental Medical subjects and Dentistry subjects), an examination of the clinical practice procedures and the Dissertation defense. Optional specialization may take place either in Romania or abroad.
Getting There for Dental Care
By Plane: Delta is the only carrier offering nonstop flights from the U.S. to Romania; the flight from New York to Bucharest is under 9 hours. A good choice for flights from North America is Austrian Airlines, which has flights from several U.S. and Canadian hubs, and onward connections to Bucharest, Sibiu, Timisoara, Baia Mare, Cluj, and Iasi. Many national airlines, including Romania's official carrier, Tarom, have direct flights from London and other major western European centers, including Amsterdam (KLM only), Athens, Bologna (Alitalia only), Düsseldorf (Lufthansa only), Frankfurt, Madrid, Milan, Munich, Paris, Rome, Vienna, and Zurich; most flights are under 2 hours. European capitals are connected by air include Budapest, Ljuljana, Prague, Sofia, and Warsaw. Where possible, if you're traveling from North America, Australia, or New Zealand, you should shop around for an airline that offers direct connections from your country of origin through one of the European capitals; many of the bigger airlines have code-share agreements with Tarom, which means that times between connecting flights are reduced. If you're traveling from New York or Sydney, you are able to book your entire journey through Tarom, but departure dates are limited by the availability of partner airlines. If you're shopping around for a low-cost flight from within Western Europe or the U.K., try Blue Air. Another option is Wizz Air, a growing airline specializing in Eastern European destinations.
Most international flights arrive at Bucharest's Henri Coandă International Airport (still known by its pre-2006 name, Otopeni (OTP)); however, Romania has several other international airports receiving flights from a growing number of European airlines. These airports are small and hassle-free and often their proximity to tourist-friendly destinations makes them a viable alternative for anyone wishing to avoid the capital altogether.
By Train: Trains are viable, but not necessarily cheap or speedy. Romania's National Railway Service links with various international services, many of which include overnight sleepers in first- and second-class carriages. This will usually cost more than flying into the country, but works well as part of a larger Europe-wide trip using a pass or point-to-point ticket options offered by the rail contacts listed, including InterRail (for European residents) and Eurail (for non-European residents). You can visit Rail Europe for details of schedules and reservations, but you'll have a much easier time simply making inquiries at a booking office in person.
By Bus: Nevertheless, Romania's principal cities are connected by bus services to most important European centers, including London, Paris, Rome, Frankfurt, Berlin, Budapest, Sofia, Vienna, Milan, Istanbul, and Athens.
By Car: If you drive a rental car into Romania, you will require a RoVinieta road toll license; these are available at border crossings, and can also be purchased at many gas stations. You will require proof that you have insurance for the car and you must carry all the vehicle registration documentation with you. Your existing driver's license should be acceptable for driving in Romania. Note that Romanian roads are often in a very dismal condition and driving is not recommended unless you have off-road capability.
Visitor Highlights
Tourism is a significant contributor to the Romanian economy, generating around 5% of GDP. According to the World Travel & Tourism Council (WTTC), Romania was estimated to have the fourth-fastest-growing travel and tourism total demand in the world, with an estimated potential growth of 8% per year from 2007 to 2016. The number of tourists has been steadily rising, reaching 3.5 million in the first half of 2014. Tourism in Romania attracted €400 million in investments in 2005.
More than 60% of the foreign visitors in 2007 were from other EU countries. The popular summer attractions of Mamaia and other Resorts attracted 1.3 million tourists in 2009. Most popular skiing resorts are along the Valea Prahovei and in Poiana Brașov. Castles in Transylvanian cities such as Sibiu, Brașov, and Sighișoara also attract a large number of tourists. Bran Castle, near Brașov, is one of the most famous attractions in Romania, drawing hundreds of thousands of tourists every year as it is often advertised as being Dracula's Castle.
Rural tourism, focusing on folklore and traditions, has become an important alternative, and is targeted to promote such sites as Bran and its Dracula's Castle, the Painted churches of Northern Moldavia, and the Wooden churches of Maramureș. Other attractions include the Danube Delta, and the Sculptural Ensemble of Constantin Brâncuși at Târgu Jiu.
REFERENCES
https://en.wikipedia.org/wiki/Romania
https://www.justlanded.com/english/Romania/Romania-Guide/Education/Education-in-Romania
http://www.european-funding-guide.eu/articles/funding-overview/higher-education-romania
https://www.studymedicineeurope.com/medical-education-romania
https://www.export.gov/article?id=Romania-telecommunications
http://www.msisdn.org/Mobile-Operators-in-Europe/Romania.php
http://www.nineoclock.ro/romania-16th-in-english-skills-global-rankings/
http://www.frommers.com/destinations/romania/planning-a-trip/getting-there
https://www.roughguides.com/destinations/europe/romania/getting-there/