Dental Tourism – Hungary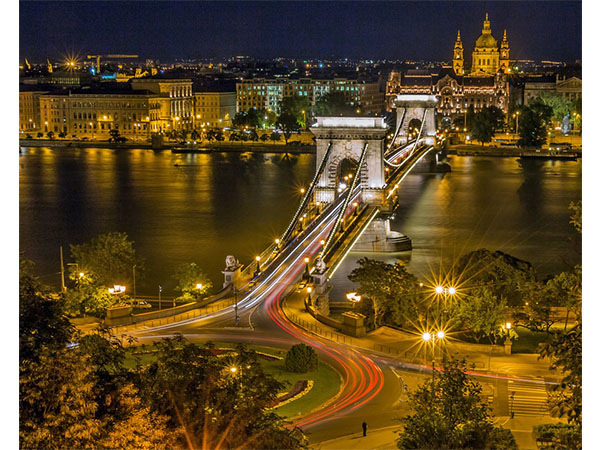 Country Profile
Hungary is a unitary parliamentary republic in Central Europe. Whose official language is Hungarian (the most widely spoken Uralic language in the world). Hungary's capital is Budapest and its largest city and metropolis, a significant economic hub, classified as leading global city. Major urban areas include Debrecen, Szeged, Miskolc, Pécs and Győr.
Hungary has a continental climate, with hot summers with low overall humidity levels but frequent rain showers and cold snowy winters. Average high temperature in the summer is 23 to 28 °C (73 to 82 °F) and average low temperature in the winter is −3 to −7 °C (27 to 19 °F).
National Demographic
Hungary's population has almost reached 10 million, which is about two times higher than the world average. Two sizable groups of people are referred to as "national minorities" because their ancestors have lived in their respective regions for centuries in Hungary. There is a German minority living throughout the whole country, and there is a Romani minority that mainly resides in the northern part of the country. There are Hungarians, Romani, Germans, Slovaks, Romanians, and Croats in Hungary and some did not declare their ethnicity.
Hungarian is the official and predominant spoken language in Hungary. Hungarian is the 13th most widely spoken first language in Europe with around 13 million native speakers and it is one of 24 official and working languages of the European Union. English and German are the most widely spoken foreign languages, while there are several recognized minority languages in Hungary (Croatian Romanian, Romani, Serbian, Slovak, Slovenian, and Ukrainian).
Hungary is a historically Christian country. Majority of Hungarians are Christians, Roman Catholics (Katolikusok) and Hungarian Reformed Calvinists (Reformátusok) making up the bulk of these alongside Lutherans (Evangélikusok), Greek Catholics, and Jehovah's Witnesses. Jewish and Muslim communities are in the minority, although this is complicated by the fact that 27.2% of respondents did not declare their religion while 16.7% declared themselves irreligious, another 1.5% atheist.
Telecommunications
Telephone services, including long-distance phone calls, are reliable in Hungary. Budapest is served by three cellular phone providers, T-Mobile, Telenor and Vodafone. Hungary also has several Internet service providers, including: GTS Hungary, T-Home, UPC and Invitel. Free or paid WiFi is available at most hotels, restaurants and at many public places.
English Literacy
Perhaps someone has mentioned that Hungarian is not similar to any other language in the world. If you are used to getting by in foreign countries by relying on hearing familiar roots in words because you speak French or Spanish or German or Russian; or if you can follow mood and content from intonation and gestures and body language; that won't happen here. Hungarians sound like they are speaking in one long run-on sentence, maybe one long word, and they always seem to be in the midst of one of three intense emotions: anger, amusement, or (among those 15-25 years old) infatuation.
Hungarian is actually part of a nominally Indo-European language group called Finno-Ugric; the only other member is Finnish. But if you happen to speak Finnish all that you will find familiar, perhaps, is a bit of the sound and the rhythm...the words share no common roots. Perhaps if you speak Turkish you may hear some familiar syllables or words, the Turks conquered Hungary for long enough to leave some of their words behind when they left in a hurry. But that's about it.
But everyone speaks a little bit of English, menus almost always have English translations, even off the beaten path, and hand gestures can usually get you pretty far when all else fails.
The key is to press on, politely and apologetically if appropriate, but if the person you are speaking to says they speak no English, ask your question anyway, in as simple words as you can find. Half the time it will turn out they know enough English to answer at least partly (and were simply afraid you wanted to conduct an oral exam and give them a grade). 90% of the rest of the time someone within earshot will speak both English and Hungarian fluently and assist or interpret. So you won't find yourself stranded because you couldn't communicate. You will be fine.
School System
Education in Hungary is predominantly public, run by the Ministry of Education. Preschool-kindergarten education is compulsory and provided for all children between three and six years old, after which school attendance is also compulsory until the age of sixteen. Primary education usually lasts for eight years. Secondary education includes three traditional types of schools focused on different academic levels: the Gymnasium enrolls the most gifted children and prepares students for university studies; the secondary vocational schools for intermediate students lasts four years and the technical school prepares pupils for vocational education and the world of work. The system is partly flexible and bridges exist, graduates from a vocational school can achieve a two years program to have access to vocational higher education for instance.
Higher Education
Most of the Hungarian universities are public institutions, and students traditionally study without fee payment. The general requirement for university is the Matura. The Hungarian public higher education system includes universities and other higher education institutes that provide both education curricula and related degrees up to doctoral degree and also contribute to research activities. Health insurance for students is free until the end of their studies. English and German language is important in Hungarian higher education; there are a number of degree programs that are taught in these languages, which attracts thousands of exchange students every year.
Medical Education
Medical studies in Hungary withstand the European standards and recognized by the United States are considered to be of highest quality. The relatively comfortable admission requirements and the reasonable tuition fees make Hungary a desired option for many students.
Hungary welcomes both local and international students with four universities that offer English medical, pharmocology, & dentistry programs: Semmelweis University, Debrecen University, Szeged University & Pécs University.
Most of those Hungarian universities have faculty of medicine and dentistry in English and in Hungarian. They have pre-medical programs in English.
The graduate Doctors from Hungarian Medical Universities are entitled to apply for hospital residency places worldwide. Citizens of the EU and EEC will receive their license automatically within the Community. Furthermore all graduates of the Medical Program are entitled to participate in the US Medical Licensing Examination (USMLE).
A general undergraduate medical program will take six years to complete, with the first two years serving as a foundation of basic medical knowledge. The third year mixes theoretical training with clinical practice, as students begin to take a more practical approach to medical training, with this continuing throughout the fourth and fifth years. The final year focuses completely on practical work, with students performing clinical rotations.
The Dentistry Profession
You surely have heard about the Hungarian dental professionals' proficiency, the world-class expertise of the dentists' and maybe you've even seen the perfect result of their work. Indeed!
Hungarian doctors are famous for their expertise so it is not accidental that many foreigners come to the country to get health and beauty treatments. Patients are coming to Hungary especially for dental treatments for which 100,000 foreigners come to the country annually. Based on the number of dental treatments got by foreigners, Hungary is a market leader in the European ranking but is among the front-runners worldwide, as well.
Dentist in Hungary only offers such dental clinics where our dentists speak English, for some it is their mother tongue, thus all the misunderstandings can be avoided; our dentists treat day after day exclusively dental cases, just like the one you have.
Of course, there is no perfect smile without an experienced dentist. However, the dental instruments and the high quality technology are just as important. International dental companies are also aware of the role of Hungarian dental tourism, thus they normally introduce their latest inventions in Hungary so that our patients can access the most recent and modern technology.
Hungary has been the member of the European Union since 2004 thus the EU's strict medical regulations are implemented in Hungarian dental treatments. The common European criteria guarantee high standards and materials of excellent quality.
Getting There for Dental Care
Budapests Ferenc Liszt International Airport (BUD), formerly known as Budapest Ferihegy International Airport and still commonly called just Ferihegy, is the international airport serving the Hungarian capital city of Budapest, and by far the largest of the country. In Hungary there are a total of 6 international airports (Budapests Ferenc Liszt International Airport (BUD), Debrecen International Airport (DEB), Győr-Pér International Airport (QGY), Nyíregyháza Airport, Hévíz–Balaton Airport (SOB), Pécs-Pogány International Airport (PEV)), more than 90% of passenger are travelling to the Budapest airport, but in some case the smaller airports could be an attractive alternative. Flights to Hungary from UK are operated by British Airways, easyJet, Ryanair and Wizz.
Travelling by rail to Hungary is another option. MÁV operates Hungary's rail network. International routes include direct trains from Belgrade, Berlin, Ljubljana, Vienna and Zurich. There are two Rail passes; one is InterRail which offers unlimited first- or-second-class travels in up to 29 European countries for European resident of over 6 months with 2 pass options (Global Pass, One-Country Pass, Adult Pass). Supplements are required for some high-speed services, seat reservations and couchettes. Discounts are offered on Eurostar and some ferry routes. The second option is Eurailpass, they offer unlimited train travel in up to 28 European countries (Global Pass, Select Pass, Regional Pass, One-Country Pass and Adult Pass.
If you want to drive going to Hungary from UK, you can travel via the Channel Tunnel, M1 motorway for Vienna and Bratislava, M7 motorway for Croatia, and M5 motorway for Serbia and Romania.
The Danube River runs through the country west to east through Budapest and is navigable all of the way. In addition to Budapest, a few minor ports are located on the River Danube, but services to/from these do not connect to neighboring countries. MAHART PassNave runs thrice-weekly hydrofoil service from mid-May to September between Vienna and Budapest via Bratislava. The journey takes approximately six hours.
Visitor Highlights
From beautiful Budapest - the city of lights - to its many quaint villages and fantastic scenery, Hungary evokes a strong sense of history and tradition at every turn. Yet while Budapest, justifiably compared with cities like Prague and even Paris, is by far the country's biggest tourist draw, be sure to spend time traveling beyond the capital.
Visitors to Hungary quickly learn it is a land of many cultures, having been ruled over by the Romans, Ottomans, Mongols, Magyars, Czechs and the Soviets. Remains of Roman fortifications can be found as can utterly spectacular buildings dating back to the Middle Ages. Cities and towns of all sizes have preserved their classic old historical attractions (churches, mosque, castles, museum), many of which exhibit influences from various cultures, including Turkish invaders and Italian Renaissance designers.
And Hungary's countryside includes some of the most beautiful scenery to be found anywhere in Eastern Europe. In fact, wherever you are in Hungary, you're never far from spectacular mountains, caves, hills, lakes, beautiful river scenes - the awesome Danube runs right through the country - and lush valleys, all providing great opportunities for hiking and other fun outdoor activities like visiting Aggtelek National Park and Hortobágy National Park or taking a plunge on Hévíz known for as the historic spa town or in the largest thermal lake.
While Hungary is famous for its goulash and paprika (which, by the way, originated in the New World), it's known for much more than that, including world-class fine wines and its pear liqueur, an orange-colored sweet dessert treat, sometimes known as Pálinka.
REFERENCES
https://en.wikipedia.org/wiki/Hungary
https://www.export.gov/article?id=Hungary-Telecommunications
http://everythingbudapest.eu/Budapest_Survival_Kit/On_Not_Speaking_Hungarian.html
http://www.medicalstudyguide.com/medical-university-hungary.html
https://www.medicaldoctor-studies.com/study-medicine-abroad/study-medicine-in-hungary/
http://www.medical-colleges.net/medical-schools-abroad/medical-schools-in-europe/study-in-hungary/
https://clinicshungary.com/articles/world-class-dental-professionals
https://www.worldtravelguide.net/guides/europe/hungary/travel-by/
https://en.wikipedia.org/wiki/Budapest_Ferenc_Liszt_International_Airport
https://getbybus.com/en/blog/hungarian-airports/
http://www.planetware.com/tourist-attractions/hungary-h.htm