Dental Tourism - Vietnam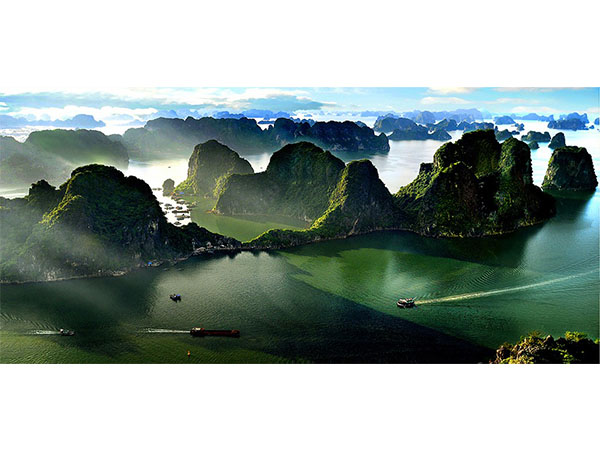 Country Profile
Vietnam borders the South China Sea to the east, and Cambodia, Laos, and China on the other sides. It has benefited from a fast growing economy during the past twenty years, and has a young and vibrant population. The country is rapidly emerging as the place to visit for affordable dental services. Australians in particular go there in increasing numbers, and are accustomed to hearing familiar accents when they arrive for dental treatments. Let's take a brief look at reasons why Vietnam has become a dental tourism destination of note, and why you ought to visit it.
National Demographic
Approximately 85% of the population is Viet or Kinh, ensuring a stable society along the coastal plains and alluvial deltas where larger settlements gather. There is great respect for the fifty-four minority ethnic groups too – the country has learned that there is power in diversity and that internal conflict is pointless. The second largest group of Asian Christians is welcomed in Vietnam, out of recognition for the work of missionaries.

Almost 85 of the ninety-three million inhabitants congregate in Hồ Chí Minh City, with Hà Nội not far behind. Other major settlements include Hải Phòng and Cần Thơ with over a million residents each. The average population density is 227 per km2 with a median age of 28.7 years. Life expectancy is an impressive 70.2 years, with females out ahead at 75.4. These figures are indicative of a happy, healthy community.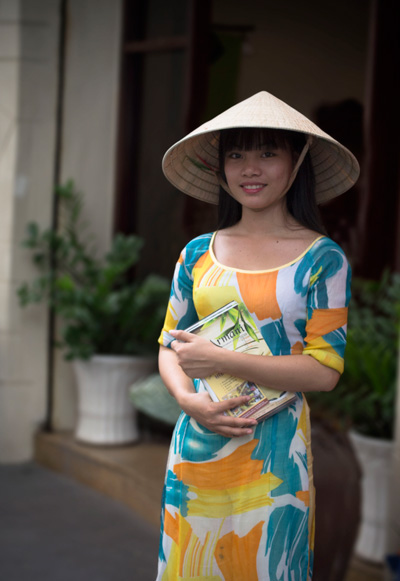 Telecommunications
Vietnam's sprawling cities and remote inland areas depend heavily on modern technology to remain in touch. The 10 million landlines are dwarfed by 134 million mobile accounts being 144% of the population. There are 23 million registered internet users making Vietnam the 17th most saturated nation in the world. Dental tourists to this fascinating Asian destination have no difficulty keeping in touch with folks back home.
English Literacy
Although the predominant language is Vietnamese, English has become popular as second language because of growing contact with the West. In most schools, the language has replaced French as core subject. The younger generation emerging from the past embraces English eagerly, and is keen to practice its new language skills.
School System
Basic schooling adopts the Western model of twelve years, comprising primary, intermediate and secondary education. The focus is on preparing scholars for the business world where English may be the primary medium of communication. There is a wide spread of traditional western subjects; however at high school students choose between technical and academic streams.
Higher Education
The Vietnamese place high value on education. Students enrolled in the Imperial Academy as far back as 1076. Their college was the Temple of Literature that features on 100,000 đồng banknotes. Competition for university places is as tough as ever, with the highest entrance examination grades essential to guarantee a seat. The five major multi-disciplinary universities include Vietnam National University (Hanoi and Ho Chi Minh), Huế University, University of Da Nang, and Thai Nguyen University.
Medical Education
Dental and other medical first degrees require six years of study, with optional masters and doctorates to follow. The Dentomaxillofacial Faculty of Ho Chi Minh City Medicine and Pharmacy University is highly rated, and presents advanced training in implants, veneers, cosmetic surgery and reconstruction. However, local dental graduate production is insufficient to meet local and expatriate demand. Many highly qualified foreign dentists – especially Australian - have come to Vietnam to practice their skills in this safe, secure and loveliest of countries.
The Dentistry Profession
The Ministry of Health has overall responsibility for the administration of dentistry, which it manages through the National Dental Council that advises on policy and law. Professional recognition is within the remit of the Vietnam Odonto-Stomatology Association under the terms of the ASEAN Mutual Recognition Agreement on Dental Practitioners. With all these arrangements in place, it is no wonder that Vietnam's dental professionals in Saigon, Hanoi and Da Nang are on par with their colleagues elsewhere. In a world of Asian opportunity, Vietnam is a country we recommend to dental tourists without hesitation.
Getting There for Dental Care
Vietnam is not just an emerging medical or dental destination. It is also an alluring magnet for leisure travel. The country welcomed over three million visitors in 2013, many of whom landed at one of nine international airports and reported favorably. If we were to single out one for special mention, that might be Tan Son Nhat International Airport (SGN) in Ho Chi Minh City, just a short four mile ride from the city center.
Visitor Highlights
Vietnam's tourism potential is immense, with the surface barely explored here. Some examples we might add include cruising in Halong Bay, and exploring Central Vietnam's French colonial past. Of course, the fisher folk and rice farmers in the Mekong Delta would also like to welcome you. Please visit the Vietnam National Administration of Tourism website for more inspirational ideas.
REFERENCES
http://en.wikipedia.org/wiki/Vietnam#Demographics
http://www.dentaltravelservices.com/index.php/Dental-Services/vietnam.html
http://www.indexmundi.com/vietnam/median_age.html
http://www.indexmundi.com/vietnam/life_expectancy_at_birth.html
http://en.wikipedia.org/wiki/Telecommunications_in_Vietnam
https://www.cia.gov/library/publications/the-world-factbook/geos/vm.html
http://en.wikipedia.org/wiki/Temple_of_Literature,_Hanoi#Study_at_the_Imperial_Academy
http://en.wikipedia.org/wiki/Education_in_Vietnam#Higher_education
http://en.wikipedia.org/wiki/Ho_Chi_Minh_City_Medicine_and_Pharmacy_University#In_popular_culture
http://en.wikipedia.org/wiki/Ministry_of_Health_%28Vietnam%29
http://www.moh.gov.kh/?lang=en&s=dental&search=Go
http://www.asean.org/communities/asean-economic-community/item/asean-mutual-recognition-arrangement-on-dental-practitioners-2